On August 15th, Cờ Đỏ district held a meeting on the 55th year of Việt Nam orange disaster (August 10th 1961-2016).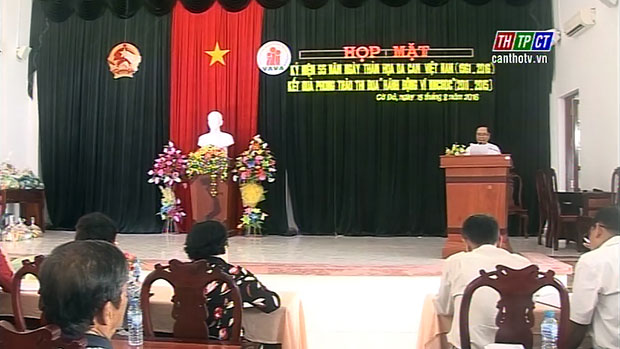 Marking 55th Year of Orange Disaster.
Ms. Trần Liên Kiều – chairwoman of Cần Thơ Dioxin Victims Association came for attendance.
The meeting reviewed 55 years of orange toxic disaster in Việt Nam, caused by U.S. Army.
In the district, there are 525 victims; of which 193 victims have been in difficulties.
From 2011 to now, the district has mobilized nearly VND 4 billion to help them.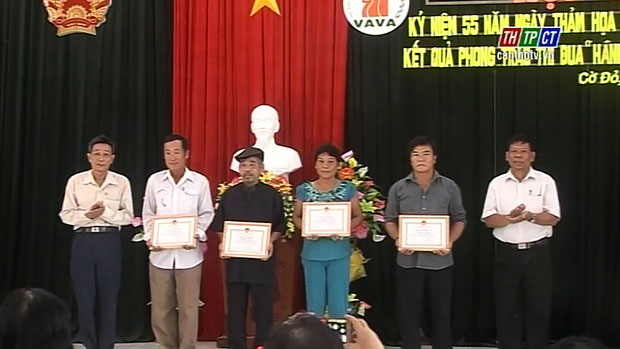 Giving certificates of merit to collectives, individuals
On this occasion, Việt Nam Dioxin Victims Association, Việt Nam Fatherland Front Committee of Cần Thơ city and Cờ Đỏ district People's Committee gave certificates of merit to collectives and individuals gaining achievements in movement for Dioxin Victims in 2011-2015 period./.
Thanh Bình
Translated by Ngọc Dung