Man in Vietnamese girl case charged with murder
Japanese police on May 5 served a new arrest warrant on Yasumasa Shibuya, 46, detained in relation to the death of a 9-year-old Vietnamese girl in Chiba Prefecture, Japan, charging the suspect with murder and abandoning of her body, Kyodo News reported.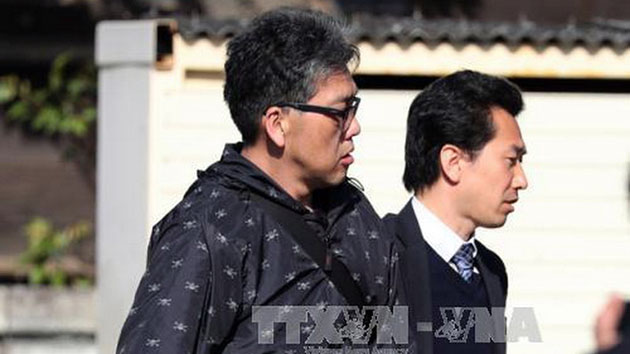 Yasumasa Shibuya was arrested on April 14. (Source: VNA)
The suspect was arrested on April 14 on suspicion of leaving the body of Le Thi Nhat Linh. The warrant expired on May 5.
The murder charge is based on a DNA sample taken from the victim's body linked to Shibuya.
Le Thi Nhat Linh, the third-grader disappeared shortly after leaving her home on foot for her school on March 24.
Her body was found two days later in Abiko, Chiba. She is thought to have been choked to death, given marks found on her neck.
Shibuya was the head of the parents' association at an elementary school in Matsudo which the victim was attending at the time of her disappearance.
He lives about 300 meters away from the victim's home.
According to local news, the victim's parents came back to Japan on April 30 after organising the funeral service for their dead daughter in Vietnam.
They are expected to stay in Japan for an extended period of time and attend court if the case goes to trial./.
VNA
Link:
http://en.vietnamplus.vn/man-in-vietnamese-girl-case-charged-with-murder/111250.vnp