Malware targets IP cameras in Vietnam
Around 76 percent of Vietnamese internet protocol (IP) cameras are susceptible to illegal access because users keep the fixed accounts of the makers rather than changing them, a report by the Bach Khoa Technology Group (BKAV) has revealed.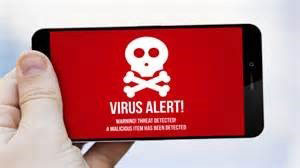 Illustrative image (Source: Internet)
Network security experts said that the fixed accounts of IT cameras have been popularised but camera providers have not warned their customers about the threat of malware and haven't guided customers to change accounts and passwords.
"Users should change IP camera accounts and passwords immediately when they install them or they can turn off the remote access function if it is not necessary," a BKAV expert said.
Besides IP cameras, the report which was revealed on October 20, also mentioned professional security cameras, which are being used to hack computer systems from remote areas.
The report said that in 2014, there were 730,000 professional security cameras hacked and 733 came from Vietnam.
At the third quarter of this year, there were 7,000 trojan attacks (harmful code to steal information) or 35 percent of malware for mobile phone appearing everyday a figure that has doubled from the same period last year (around 18 percent).
Trojan has become the most popular malware in the world.
Trojan has been often put inside one common application or game.
Mobile owners use the application or game while trojan quietly sends to hackers all information, such as messages, name lists, calls, or even banking accounts and passwords and other important data in a mobile phone.
"The strong increase of trojan brings a huge benefit for hackers because they can steal money from banking accounts or cheating and blackmail," the expert added.
To avoid such risks, he warned all mobile phone users must be careful to install a new application and equip security software for their phones./.
VNA
Link:
http://en.vietnamplus.vn/malware-targets-ip-cameras-in-vietnam/101120.vnp