Majority in Philippines satisfy with President Duterte
Philippine President Rodrigo Duterte gained high support from the public after three months taking office, according to an independent poll on October 6.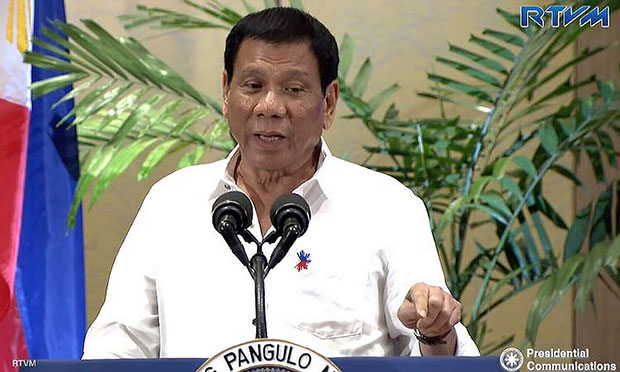 The Philippines' President Rodrigo Duterte (Photo: cnnphilippines.com)
The survey, conducted by Social Weather Stations (SWS) from September 24-27, revealed that about 76 percent of 1,200 respondents said they were satisfied with Duterte's performance, 11 percent were dissatisfied and the rest were undecided.
The figures showed the Philippine people's support for Duterte's firm anti-criminal policy.
Earlier, another poll carried out by Pulse Asia nearly one month after Duterte took office, said the percentage of the President's supporters hit 91 percent.
Duterte started to serve as the Philippine President in June this year following 20 years serving as Mayor of Davao, the third largest city of the country.
He launched an anti-drug campaign right after coming into office./.
VNA
Link:
http://en.vietnamplus.vn/majority-in-philippines-satisfy-with-president-duterte/100110.vnp