The Mekong region is a dynamic development zone in Asia with some economies posting high growths driven by reforms and international integration.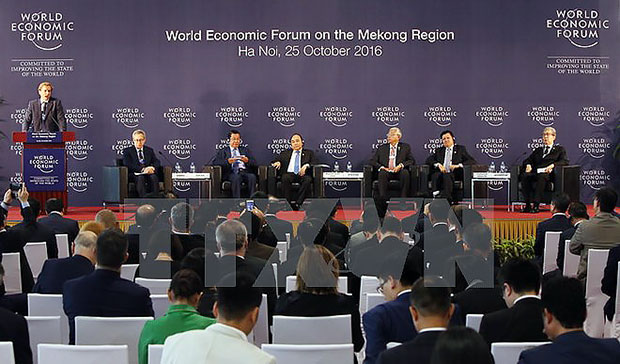 The World Economic Forum on the Mekong Region takes place in Hanoi on October 25 (Photo: VNA)
A World Economic Forum on the Mekong Region held on October 25 in Hanoi gathered opinions from leaders of participating countries and the World Economic Forum to seek to step up the region's synergy for achieving higher growth.
Vietnam's Prime Minister Nguyen Xuan Phuc noted that Mekong countries all boast advantages in export of rice, textile and garment, footwear, aquatic products, agricultural and forestry produce, which provide a foundation for them to work together to raise the quality and values of their products.
This is the first time WEF has held a separate forum on the Mekong region, reflecting the interest of its member corporations in the region's potentials./.
VNA
Link:
http://en.vietnamplus.vn/leaders-share-measures-for-mekong-region-development/101248.vnp