Leaders of the City Received JICE Delegation From Japan
In the morning on August 11th, Mr. Lê Văn Tâm – Standing Vice Chairman of Can Thơ city People's Committee received JICE delegation – Japan International Cooperation Center to introduce the Japanese Grant Aid for Human Resource Development Scholarship (JDS) program in Việt Nam.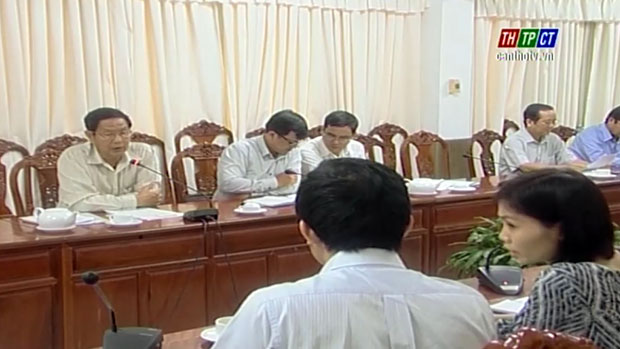 Leaders of the City received Jice delegation from Japan.
Head of the Japanese international cooperation center Hideki Kenmotsu introduced leaders of Cần Thơ city JDS programme.
The Japan development scholarship (JDS for short) is the long-term scholarship project supported by the Japanese government since 200 for the Vietnamese government.
The goals of JDS are to support human resource development activities of the Vietnamese government, particularly for cadres, civil servants working at state offices only with the aim to expand and tighten bilateral tie of Vietnam-Japan.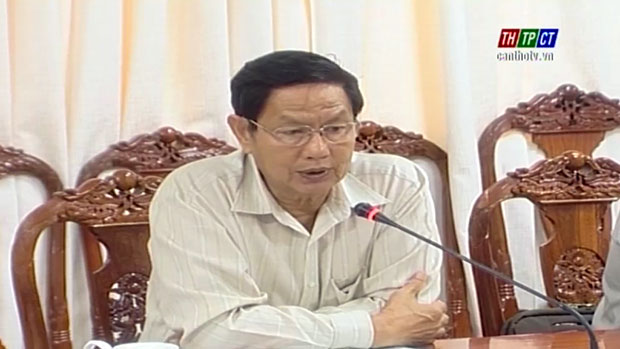 Mr. Lê Văn Tâm at the session.
Speaking at the working session, Standing Vice Chairman Lê Văn Tâm suggested departments, sectors make access to information on JDS scholarship programme with the aim to publicise for cadres./.
Hồng Đoan – Hoàng Tâm
Translated by Xuân Trang