Leaders of Cần Thơ City visited, congratulated on VN Press Day
In the morning on June 20th, Cần Thơ delegation, led by Mr. Phạm Văn Hiểu – Standing Vice Secretary of Can Thơ city Party Committee, Chairman of the city People's Council, came to visit and congratulate press agencies of the Central and locality on the 91-year anniversary of Vietnam Revolutionary Press Day, June 21st.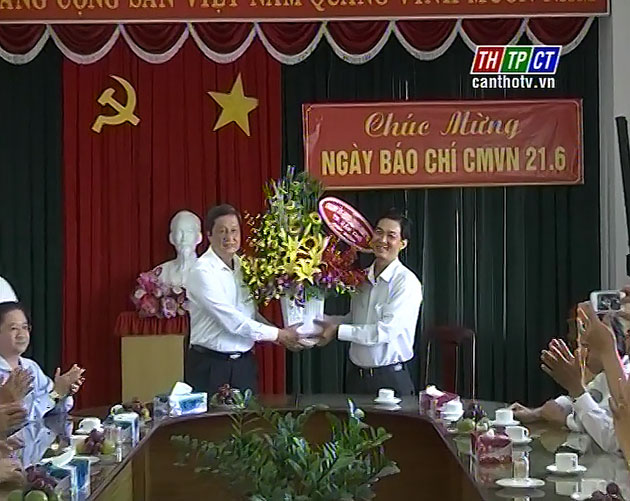 Visiting and congratulating Cần Thơ city's press association, leaders of the city hoped the association to actively gather, unite its members to vividly reflect every aspect of socio- economic life and encourage people to accompany with the city's development.
Congratulating the standing board of the People's Newspaper in Cần Thơ city, Cần Thơ newspaper and VN Television center in Cần Thơ, leaders of the city acknowledged and highly valued active contributions from press offices for their dissemination of guidelines, policies of the party, law of the state.
On the basis of favorable conditions for press operations, leaders of the city expected the press units to continue bringing into play traditions of VN Revolutionary press, making efforts to overcome difficulties, renew publicity methods, reflect the truth and well orient social public opinions.
Translated by Xuân Trang