Largest-scale waste water treatment plant in Can Tho put into operation
The largest-scale industrial waste water treatment plant in the Mekong Delta on August 8 was inaugurated and put into operation the first phase with a total capacity of 6,000 cubic meters per day night, in Tra Noc 2 industrial zone in Can Tho city.
In the first phase, the plant is built at area of over 1 ha with investment capital of VND 142billion. Funds for the construction are mobilized from four sources including 30 percent of state budget, 10 percent of Vietnam environment protection fund, 30 percent of Can Tho investment-development fund and the rest from Can Tho industrial zone infrastructure building company.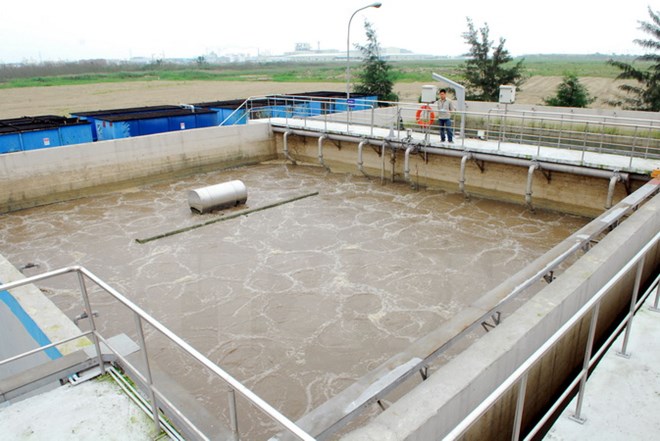 The second phase is scheduled to be built by this year.
Can Tho industrial zone's management board said the plant is used modern treatment technology and technology equipments imported from developed countries in the world.
It is estimated that a total daily volume of industrial waste water in the Mekong Delta discharged into the environment would reach 12,000 cu.m per day.
The first phase of this plant would help Can Tho government solve industrial waste water treatment issue, and contribute to sustainable socio-economic development of the region.
This is the second waste water treatment plant in Can Tho. Before, Thot Not industrial waste water treatment phant located at Thot Not industrial zone was put into operation with a capacity of 2,500 cu.m per day with investment capital of over VND 52billion.
SGGP