In the morning July 12th, Mr. Pham Gia Tuc – Vice secretary of Cantho city Party Committee, Mr. Le Van Tam – Standing vice chairman of Can Tho city people's Committee receive Isreali delegation on cooperating new agriculture-technology technique.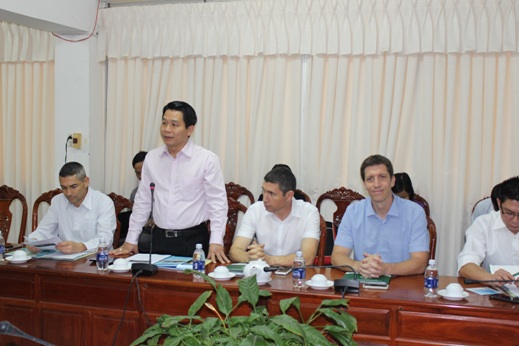 Accumulation to June of 2015, Cantho city has 65 projects, which have foreign investment fund $939.3 million, of which capital implemented in first 6 months of the year $22.45 million, attained 152% year-on-year. At present, Cantho city has not any projects belonged to fields of FDI, ODA, NGO have foreign investment fund into Israel.
Closing speech, Mr. Le Van Tam thanks and applauds Israeli delegation that introduce high agriculture-technology technique. Those necessary for Cantho city during socio-economic development. He asks departments, sectors should pay attention to use solutions of saving electricity for schools, agencies in following time to have agricultural products from agriculture as planting, breeding to get high quality, safety, cleanness to consume in market.
Translated by Ngoc Dung