Indonesia: boat sinking kills at least four
At least four people lost their lives and dozens are reported missing after a boat carrying nearly 100 passengers, including 10 children, was sunken in waters off the Indonesian eastern province of Maluku on December 29.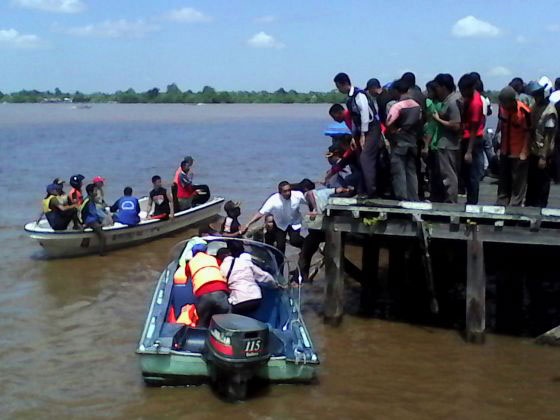 Illustrative photo (Photo: AFP)
A total of 77 people have been rescued alive and being treated at a hospital for their injuries, said a local disaster management agency, adding that the rescue group are searching for the missing persons.
The accident took place in waters off Tauro islands while the wooden boat was on its way to Halmahera Barat district from Ternate.
It suffered from engine failure when huge waves and strong winds hit the waters.
The number of people on board exceeded the manifest of 67, including ten children./.
VNA
Link:
http://en.vietnamplus.vn/indonesia-boat-sinking-kills-at-least-four/105076.vnp