In the morning of July 17th, permanent member – Chief of the Youth Affairs Board under Hồ Chí Minh Communist Youth Union Centre Nguyễn Minh Triết visited and presented gifts to Youth Union members who have joined the Voluntary Summer Youth's Campaign 2016 at Sơn islet, Bùi Hữu Nghĩa ward, Bình Thuỷ urban district, Cần Thơ city.
More than 100 Youth Union members of the Youth Unions of Bình Thuỷ urban district, Cần Thơ University of Technology and a group of Korean students have been joining the voluntary summer activity at Sơn islet by helping locals build nearly 300 meters of concrete road at the total value of over VND 300 million raised by Bùi Hữu Nghĩa ward, clearing bushes, planting green trees and flowers surrounding the islet, creating green- clean- beautiful Sơn islet.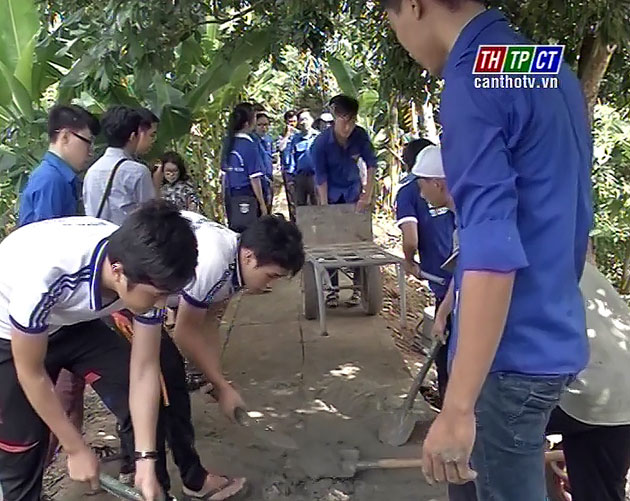 Mr. Nguyễn Minh Triết offered warm regards, highly appreciated practical works by the youth, hoping them to exert more efforts to well finish the campaign and develop the friendship, unity between students of Việt Nam in general, Cần Thơ city in particular and students of countries around the world./.
Translated by Xuân Trang