Ho Chi Minh City expands Zika virus monitoring network
Ho Chi Minh City's Health Department said it launched 15 more points for screening and detecting Zika virus infections in the context of increasing number of infections in the city.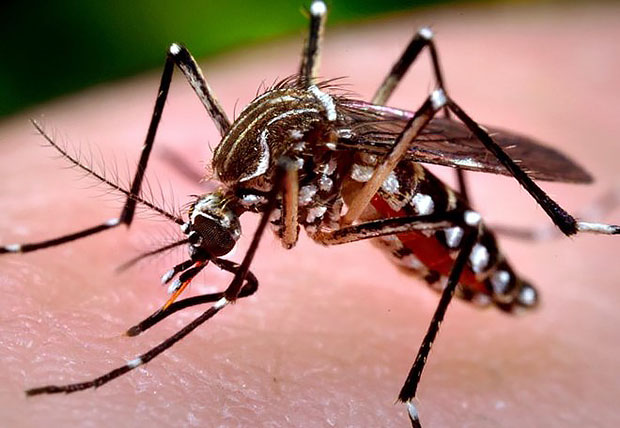 Aedes aegypti mosquito (Source: Imperial.co.uk)
As a result, the city now has 45 screening facilities, comprising 30 public hospitals and 15 private clinics.
District 2 has recorded the most Zika virus cases, so it is necessary to intensify inspection in the district for timely detecting new cases, said director of the department Nguyen Tan Binh.
He recommended locals to go for health checks and test early if they have symptoms like fever, hives and conjunctivitis.
Previously, nearly 800 samples were taken at 30 stations for testing, four of which tested positive for Zika virus.
Doctor Vo Thanh Tung from District 2 Hospital said his hospital takes samples for testing from about 10-15 patients each day, adding that many patients to the hospital have also sought advice on preventative measures.
The municipal Health Department will equip the city's Preventative Health Centre with more devices for testing, towards strengthening monitoring and supervision of Zika virus-related diseases.
It will also intensify communication campaigns to call on locals to be active in killing mosquitoes around their living areas.
As of October 17, seven cases of Zika infection were confirmed in the central provinces of Khanh Hoa and Phu Yen and Binh Duong province and Ho Chi Minh City in the south.
The Ministry of Health (MoH) has increased the Zika virus warning to level 3 – the dangerous level.
Zika is mainly transmitted through the Aedes Aegypti mosquito, which also carries dengue fever.
The virus causes only mild symptoms in most, including fever, sore eyes and a rash. But pregnant women infected with the virus risk giving birth to babies with microcephaly./.
VNA
Link:
http://en.vietnamplus.vn/hcm-city-expands-zika-virus-monitoring-network/101064.vnp