The 2016 Hanoi International Film Festival (HANIFF) opened its Project Market, Talent Campus and "Vietnam landscapes in foreign movies" exhibition on November 1.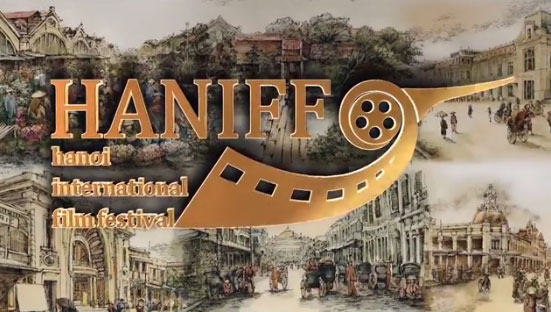 (Photo: haniff.vn)
The five-day Project Market connects film producers, directors and script writers, who want to introduce their projects to investors and leading professionals in the film industry.
Ngo Phuong Lan, Head of the Cinema Department under the Ministry of Culture, Sports and Tourism, said all projects submitted will be judged by juries from domestic and foreign film companies, the Motion Picture Association and organisers of the Berlin film festival.
Eight projects are under judgment, and the winner will bring home a prize worth 100 million VND (4,480 USD).
Lasting until October 5, the Talent Campus is offering three training programmes for directors, producers and scriptwriters, gathering 30 Vietnamese and foreign youths. Each programme will select its best learner to be honoured at an award ceremony held on November 4.
On the sideline of the campus, there will be numerous workshops, seminars and case studies for the festival participants to gain insights and exchange experiences.
Meanwhile, the "Vietnam landscapes in foreign movies" exhibition is screening films and displaying pictures that include scenes taken in Vietnam.
Indochine (1992) by Régis Wargnier – a highlight of the exhibition – is among the first films that introduced Vietnam landscape to the world. The film won an Oscar for best foreign language film in 1993./.
VNA
Link:
http://en.vietnamplus.vn/hanoi-film-fest-in-full-swing/101598.vnp