The capital city of Hanoi has ranked first among world's top 10 cheapest cities for a mini-break by TripAdvisor- the world's largest travel site.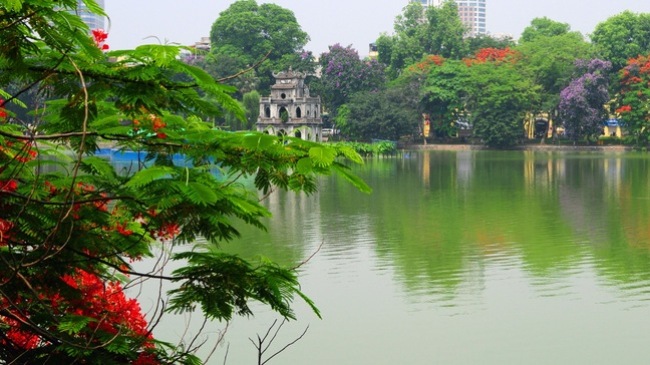 The UK's second biggest-selling daily newspaper Daily Mail has quoted the travel site's survey as saying that Hanoi is the best value city for Brits compared to 40 key tourist cities around the world.
The website's TripIndex survey compares the cost of a three-night break during June to August, taking into account typical costs for two people.
The costs include a four-star hotel for three nights, a visit to three attractions, lunch each day, a taxi to and from dinner each day, plus the cost of dinner itself.
Accordingly, each foreign visitor has to pay just only £474 pounds for a mini trip in Hanoi. In addition, an average ticket to Vietnam costs just under £600 return from the UK.
Rounding the list of top 10 include Warsaw of Poland, Sharm el Sheikh of Egypt, Bangkok of Thailand, Mumbai of  India, Lisbon of  Portugal, Kuala Lumpur of Malaysia, Marrakech of Morocco, Manila of the Philippines, and Berlin of Germany.
VOV