Grapsing the 12th National Party Congress Resolution
In the morning on June 28th, Party Committee of the government and party office bloc held conference on learning and grasping, propagandizing, implementing resolution of the 12th National Party Congress.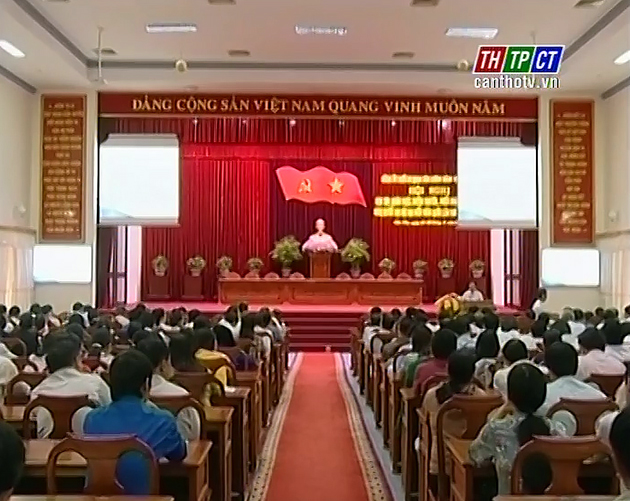 At the meeting, delegates listen to basic contents of the political report of the 11th party central executive committee at the 12th national party congress, evaluate the implementation of the socio-economic development missions in 2011 – 2015 period and orientation in 2016 – 2020 and result of the 4th central resolution on some urgent issues in party building at present.
The meeting also implements the action program of the executive committee of the bloc party committee, resolution of the 12th national party congress and analyzes issues that related to political and thought education for party members, promoting the learning and following Hồ Chí Minh's moral example and the personnel tasks.
Some orientations about organizing party foundations and the anti corruption task are also mentioned.
Translated by Anh Vi