France, Vietnam to promote co-operation
In 2015, France and Vietnam continue to tighten their relationship, based on friendship, mutual trust and understanding.
In Hanoi, France is financing the Hanoi metro line 2. French companies keep investing in Vietnam. Airbus just handed over to Vietnam Airlines, the first A350 plane ever delivered in South East Asia.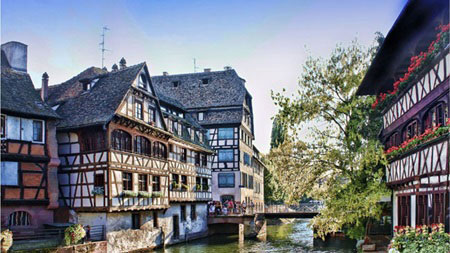 France remains one of the most attractive destinations for Vietnamese students who want to study abroad. Vietnamese tourists to visit France increased by 25% last year. The French Embassy in Hanoi and the Consulate General in Ho Chi Minh City make every effort possible to facilitate visa procedures to go to France.
From November 30 to December 11, 2015, France will be hosting the 21st Conference on Climate Change (COP21). Our goal is to achieve a new international agreement on climate, committing all countries, with the aim of keeping global warming below 20C. Vietnam, particularly affected by climate change, is a key partner in this negotiation. France will stand by Vietnam to fight against Climate Change.
Joyeux 14 juillet! Bien a vous.