A Vietnamese female patient suspected to catch the Middle East Respiratory Syndrome (MERS-CoV) yesterday tested negative for the disease, according to test results from the Ho Chi Minh City Pasteur Institute.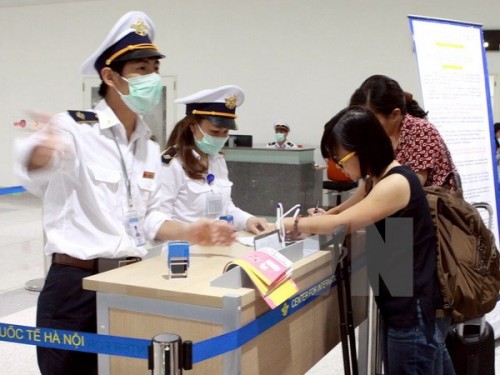 The quick response team for the South June 7 reported to the Ministry of Health about the suspected case of MERS Co-V, which has spread to many countries and killed 6 Korean people. As per the report, the female patient, 52 in Hiep Thanh Ward, in Thu Dau Mot District of the southern province of Binh Duong was treated in the Tropical Disease Hospital as she returned from Dubai for a sightseeing tour on June 4.
Before she entered Vietnam at 7.30 PM on the date, she had a fever in Dubai and she took a medication to reduce the fever.
After that she was treated in a private doctor's room next day, her fever did not abate. Accordingly her relatives informed the medical quarantine section of the airport who instructed to take her to the Tropical Disease Hospital in HCMC.
The woman was hospitalized when her temperature is 39 celcius degree and she had cough, running nose, and sore throat.  She was quarantined in a special room. However, her lung X-ray showed normal result and her white blood cell is normal too. Her samples were tested negative by Pasteur Institute.
Currently the woman's fever has subsided yet she still had cough and running nose.
Her husband Le Van Nghia said that they made a trip to two cities Dubai and Abu Dhabi Dubai from May 31 to June 4. 48 people traveled on the same trip but no one suffers fever. In Dubai, the woman rode a camel, yet she did not contact with any ill people there.
SGGP