Final Round of the 2nd National Best Star Officials
In the evening on July 18th, at Vạn Phát Hotel in Cái Khế ward, Ninh Kiều district, Central Group Council commences final round of competition on the 2nd national best star officials 2016.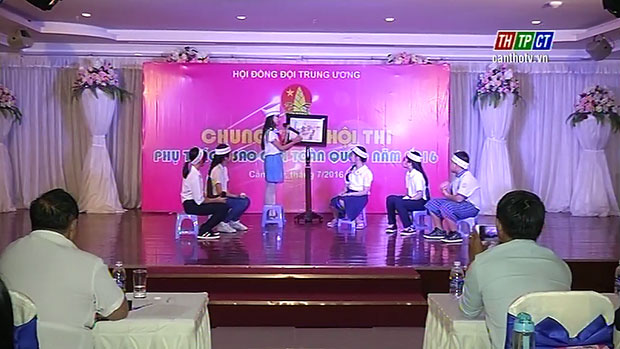 Representatives of Hồ Chí Minh Communist Youth Union, Central Group Council, Cần Thơ city Youth Union, Cần Thơ Group Council, and 11 competitors from 11 provinces and cities join in.
After 9-month launching competition, at primary round, 42 per 67 provinces and cities open the competition.
Through that, organizers select 11 best competitors for the final round.
It is opportunity for children star officials to exchange, study, express abilities and knowledge on children tasks.
At the same time, they appraise teams and individuals, who gain excellent achievements.
The results will be announced at conference on summarizing Groups' tasks and Children's movements for 2015-2016 school-year, implement programs for 2016-2017 school-year./.
Translated by Phương Đài