Enhancing human resources training for Mekong
Promoting Assistance, contributing to human resources training, meeting for development demands of provinces and cities in the Southwestern region, which is major content discussed among working delegation of Socio-Cultural Department, the Steering Committee for Southwestern Region, Hồ Chí Minh city Architecture University, leaders of localities and units in Mekong Delta Implementing project for human resources training in southwestern provinces, cities within 4 years, from 2012-2015, Hồ Chí Minh Architechture University and The Steering Committee For Southwestern Region cooperated with units, localities to select about 600 students, who have permanent residence in Mekong delta to learn 4 majors of regular system architecture, regional and urban planning, construction technique and urban technique at Hồ Chí Minh Architecture University.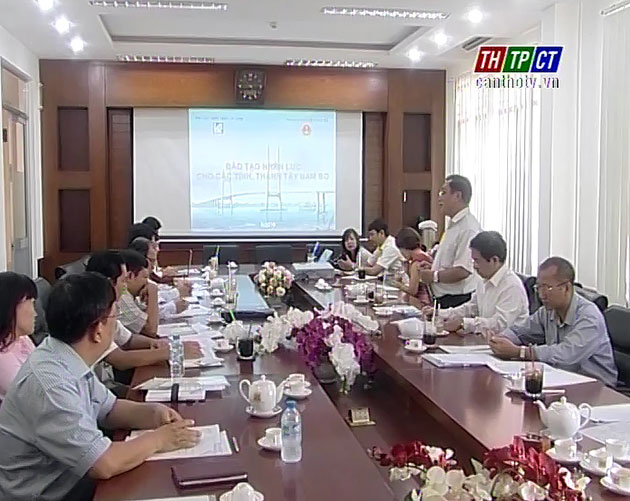 Mr. Võ Trọng Hữu – Department of socio-culture – The Steering Committee For Southwestern Region and doctor-architect Lê Văn Thương – Rector stated, 2016 is the last year of the project.
So, all units and localities by many forms, information to contribute in creating opportunity for students after high school graduation to advance degree in order to train high quality human resources.
Translated by Ngọc Dung