On June 1, Doodle for Google 2015 announced Vietnam's very first Doodle 4 Google winner: 8-year old Le Hieu from southern Dong Nai province, with the doodle 'Year of the Goat'.
In Hieu's own words: "The Year of the Goat is here, and the image of the lion dancing with flowers falling from the apricot trees is all I can think of.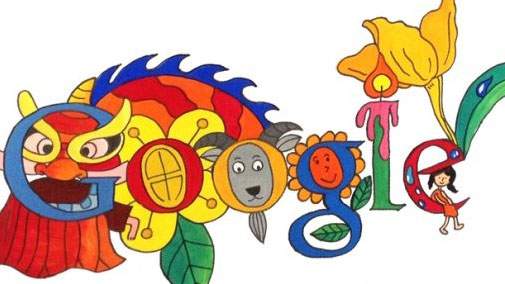 That is why I want to borrow these symbolic items of Tet to decorate my doodle.
This spring, I wish everyone to be happy".
The doodle has been prominently displayed on the Google homepage on the occasion of International Children's Day (June1).
VOV