Dong Nai-based firms beef up connectivity with Korean partners
A conference on boosting trade links between Vietnamese and Republic of Korea firms took place in the southern province of Dong Nai on October 28.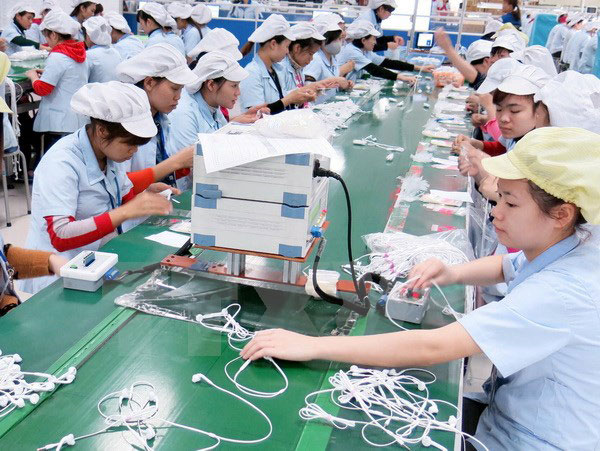 Illustrative image (Source: VNA)
At the function, local businesses discussed with RoK investors in the province market information and cooperation opportunities in a number of key sectors, such as logistics, timber production, garment-textiles and packaging.
Park Hyun Bae, head of the association of Korean investors in Dong Nai, said RoK-invested companies are performing effectively in the province.
He called on local authorities to continue facilitating their operations in the long term.
Dong Nai is home to 35 industrial parks, 32 of which have already been operational. More than 40 countries and territories have so far invested in the province. The RoK is taking the lead in foreign direct investment, with 328 projects worth over 5.3 billion USD.
RoK investors have mainly poured capital into fibre, apparel and leather footwear industries.
Dong Nai ranked fourth nationwide in the volume of import-export revenue, with the figure reaching 21 billion USD in the first nine months of 2016 alone./.
VNA
Link:
http://en.vietnamplus.vn/dong-naibased-firms-beef-up-connectivity-with-korean-partners/101424.vnp