Deputies of Cần Thơ City People's Council contacted voters of Ninh Kiều
Deputies of Cần Thơ city People's Council, unit no. 1 include Mr. Nguyễn Trung Nhân – Secretary of Ninh Kiều district Party Committee, Mr. Mai Như Toàn – Deputy Director of the city Construction Department, Ms. Đặng Thị Anh Đào – Chief of Economy and Budget Board of Cần Thơ city People's Council, Mr. Huỳnh Văn Ry – Deputy Rector of the city People's Procuracy and deputies of Ninh Kiều district People's Council have just contacted with voters in An Nghiệp, An Cư, An Hội, Thới Bình and Cái Khế wards before regular session of mid year.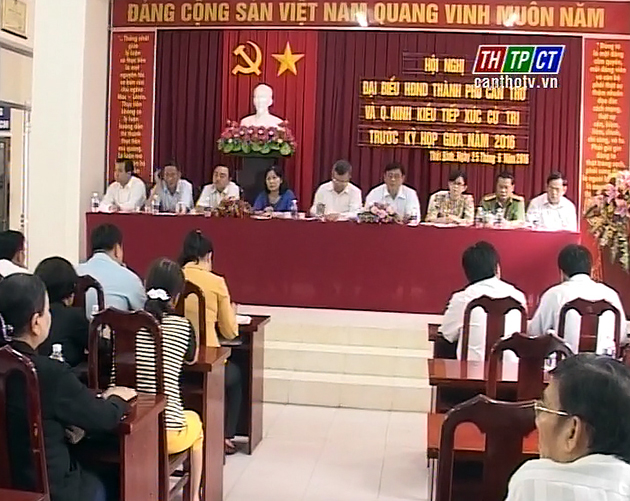 Voters contribute suggestions to concerning private teaching and learning, locality's government solve illegal construction, affecting environmental sanitation, long-term planning projects affect people's life, invest and improve alleys, strictly deal with dirty and low-quality foods of productive centers and processing businesses, with the aim of ensuring people's health.
Deputies inform and explain some relevant issues of the voters, collect their opinions and proposals to submit on the following session.
Translated by Phương Đài