Deputies of the city people's Council and people's councils of Ninh Kieu, Binh Thuy, O Mon and Thoi Lai contact voters.
Deputies reported briefly socio-economic development, national defense and security in first 6 months of the year and missions in 6 remaining months, results of solving proposals, opinions of voters after the 10th session of the 2011-2016 term. Voters of Ninh Kieu, Binh Thuy, O Mon and Thoi Lai districts are very interested in the achievements that the city and their localities gained in last 6 months.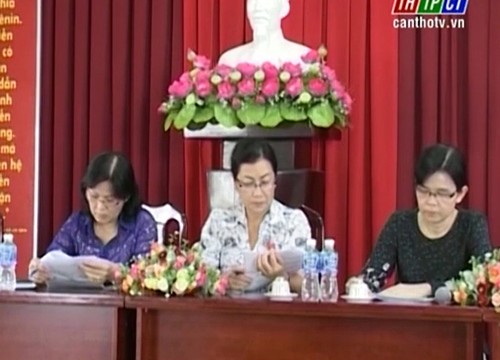 +In Ninh Kieu district, they proposed around compensation prices, resettlement for influenced households of Cai Khe embankment project, building pre-schools, primary schools and high schools to win national standards.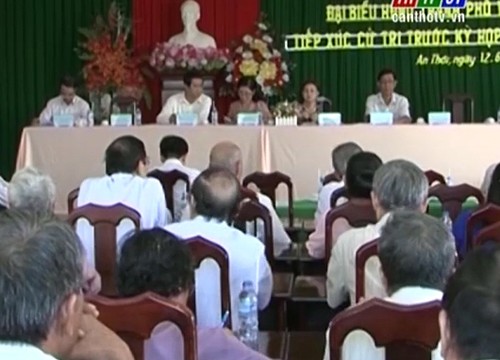 +In Binh Thuy district, voters asked the state need to re-consider regulations about subsidy for the elderly at over 80 years, purchasing at Cau Van market and Tran Quang Trung intersection, soon have project to upgrade Nguyen Thong street to ensure traffic condition for people.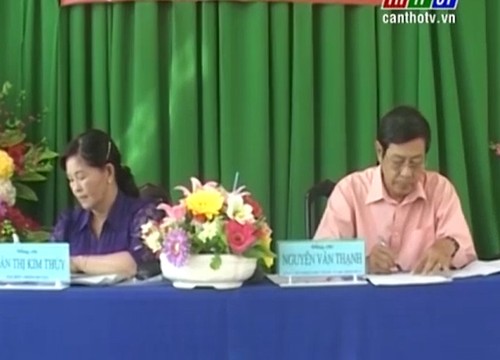 + In O Mon district, about environmental pollution and water source, voters suggested having waste treatment system in industrial zones, hospitals. The city should focus on fund that invested into key and urgent projects.
+ Thoi Lai district, they suggested the state need to have structure to provide people with output agricultural products, pay more attention to policies for the poor, health insurance, jobs for rural laborers and rural construction.
Deputies of the city and districts above answered some problems that voters mentioned, at the same time they noted opinions, proposals to submit on functional sectors.
Translated by Ngoc Dung