In the morning on June 25th, deputies of Cần Thơ city People's Council of the electoral unit 1 and Ninh Kiều district people's council contact nearly 100 voters in An Phú and Xuân Khánh wards.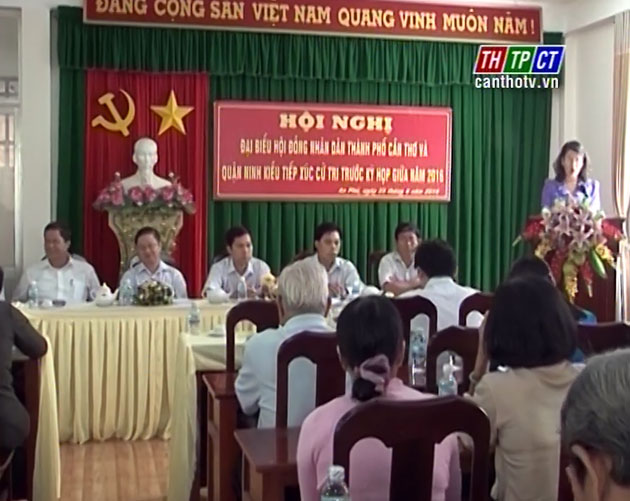 Mr. Phạm Văn Hiểu – standing vice secretary of Cần Thơ city party committee, chairman of the city people's council, Mr. Trần Việt Trường – head of propaganda and education department came to attend.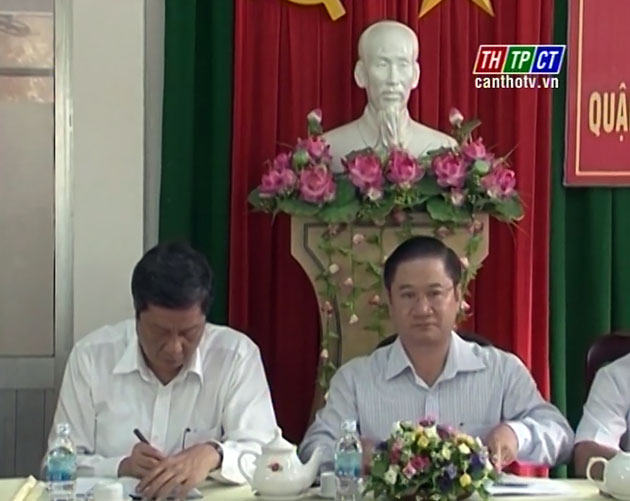 Deputies report the implementation of socio-economy, national defense and security missions of Cần Thơ city and Ninh Kiều district in first 6 months of 2016, and orientations in 6 remaining months to voters.
In schedule, programs for the 1st and 2nd sessions of the city People's Council, the results of the 1st session of the district People's Council, with key contents on carrying out personnel, electing Chairman and Vice Chairmen, so on and so forth.
The voters propose People's Councils of the city and Ninh Kiều district to concern solving drought at crossroads of Nguyễn Việt Hồng and Mậu Thân street, environmental sanitation at Rạch Ngỗng bridge, Tham Tướng small canal, construct Cultural Center in Xuân Khánh ward and etc.
Thiên Thanh – Văn Bé
Translated by Phương Đài