On August 1st, delegation of Cần Thơ city Military Headquarters came to congratulate the 86th anniversary of the Party's Education and Propaganda founding day, August 1st 1930 – August 1st 2016 at Training and Propaganda Room of the Military Zone 9's Political Bureau and Cần Thơ city's Propaganda and Education Department.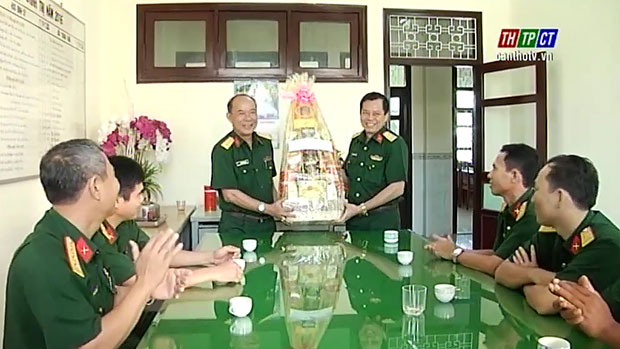 Congratulation the Party's Propaganda and Education Day.
On behalf of delegation, Colonel Nguyễn Thanh Đức – Commissar of Cần Thơ city Military Headquarter gave best wishes to leaders, officials, who are working in the Party's propaganda and education sector.
Mr. Trần Việt Trường sincerely thanked the delegation and hoped that the 2 units need to closely cooperate, further promote propaganda and education tasks in the following time, especially implement and organize Directives and Resolutions of the Party, with the aim of creating high agreements among Party members, and approvals of the Party executive committee, officials and soldiers of the city armed force in order to well implement missions./.
Translated by Phương Đài