Business Insider, a leading US business and entertainment website, has cited Vietnam's Con Dao Islands as one of top 25 remote islands tourists should visit in their lifetime.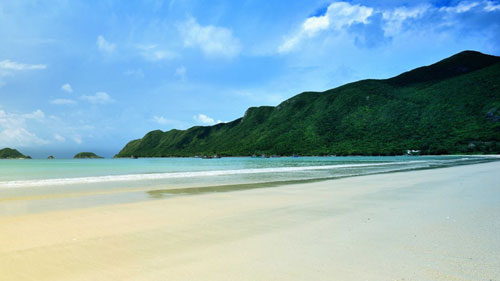 "It's hard to relax when you're surrounded by thousands of other tourists." Business insider's introduction to Con Doa recommends "instead of visiting a well-known island, try something a little more remote".
According to the website, the Con Dao Islands are isolated from the mainland and loved for their 16 mountain islets. It makes the perfect location for great hiking trails and at the same time its beaches provide magnificent coral reef diving.
There are 16 islands including various islets in the Con Dao Archipelago; of which the largest island is known as Con Son.
The majority of the permanent inhabitants of the Con Dao islands make a living by fishing locally and farming the land.
Other islands that are perfect for the peace seeking traveller and also make it to into the top 25 remote islands to explore are: Easter Island of Chile, Ulleungdo of the Republic of Korea, San Juan Islands of the US, Solomon Islands of Papua New Guinea, Los Rogues of Venezuela, Orkney Islands of Scotland, the 64 Penghu Islands of Taiwan, Rock Islands of Palau, Devil's Island of France, Flores island of Portugal, Lord Howe Island of Australia, and Koh Phayam of Thailand.