Composer An Thuyen, who is well-known for his songs inspired by national folk music, died at 65 of a heart attack on July 3 in Hanoi.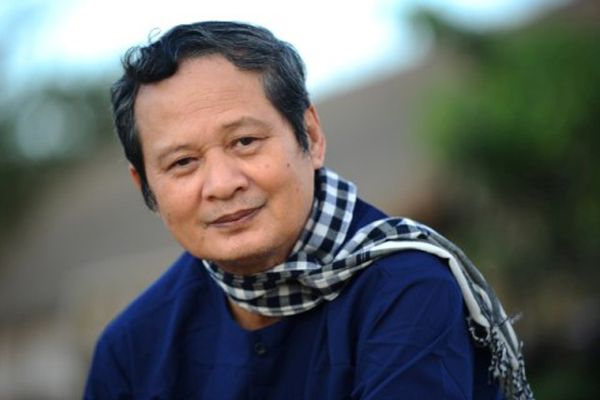 Doctors said Thuyen's heart was not beating by the time he arrived at hospital. After nearly an hour of resuscitation attempts, he did not make it.
The composer suffered from high blood pressure and was recently hospitalised for a week before returning home and receiving outpatient treatment.
Born in 1949 in Nghe An Province, Thuyen started playing several instruments, including the traditional bamboo flute, at age 11.
He was the key member of his family troupe.
Thuyen joined the army in 1975 and two years later he became a musician in Military Zone 5's troupe.
In 1981 Thuyen studied at the Hanoi Conservatory of Music, now Vietnam National Academy of Music.
After graduating, Thuyen worked and contributed most of his life to the arts.
Many of his songs are popular across generations, such as Em Chon Loi Nay (I Choose This Way), Tho Tinh Cua Nui (Love Poem of the Mountain) and Ca Dao Em Va Toi (Folk Song, You and Me).
In his career Thuyen grabbed a number of prizes from the Vietnam Composer Association. Other famous works of his include Chin Bac Tinh Yeu (Nine Steps of Love) in 1992, Di Tim Bong Nui (Searching for Shadow of the Mountain) in 2004, and Chao Viet Nam Thenh Thang Mua Xuan (Hello Vietnam in Spring) in 2004.
Thuyen was given the State Award for Literature and Art in 2007.
"I grew up in the flow of folk music and I extract its quintessence to make my works modern, but full of folk rhythm," Thuyen said.
Thuyen was also a dedicated teacher; wrote several operas; and composed music for movies, dramas, traditional opera and reformed theatre.