Closing the Traffic Law Propaganda Contest
In the evening on June 27th, Board of traffic safety of Cần Thơ city held performance and closing the contest "Propaganda on traffic law".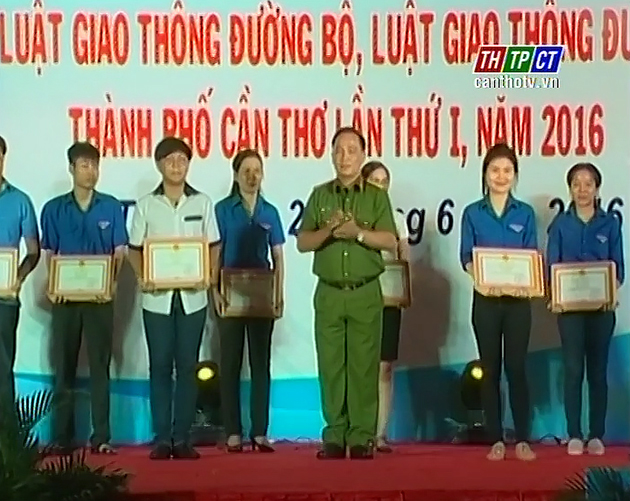 Four per 27 routines performed at the closing night are from Ô Môn, Thốt Nốt, Thới Lai and Ninh Kiều districts.
They reflected the road and waterways traffic situation to warn people of traffic accident risks and propagandize to increase people's awareness of enforcing traffic laws.
The organizing board granted the first, second and third team prize for Ninh Kiều, Thới Lai and Ô Môn, Thốt Nốt districts respectively and 5 consolidating prize for the remaining units.
Translated by Anh Vi