Closing the English Training Course for Traffic Police
On July 29th, Cần Thơ city public security organizes the closing ceremony for the specific English training for officers and traffic police with participation of colonel Huỳnh Đấu Tranh, deputy chief of the city public security.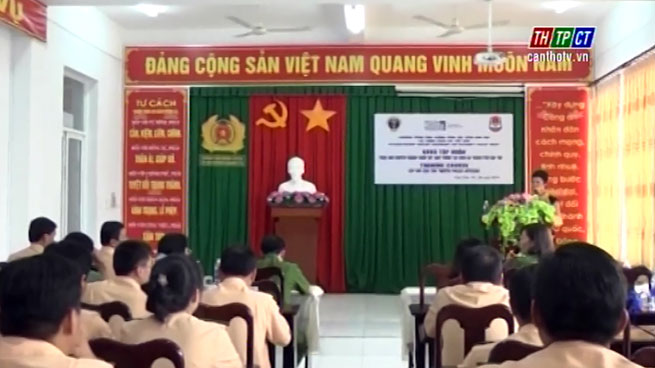 Closing the English training course for traffic police.
With 10 days, 26 trainees who are officials and soldiers of the traffic police office under districts traffic public security, the city public security, are improved vocabulary of English for specific purposes, listening and speaking skills about topics related to their jobs such as giving traffic instructions, guiding procedures to register means of transportation and dealing with violations concerning to foreigners./.
Translated by Anh Vi