The 2nd Composite Competition in Mekong Delta region 2016, which is one of activities on Cái Răng Floating Market's Tourism Festival Day closed.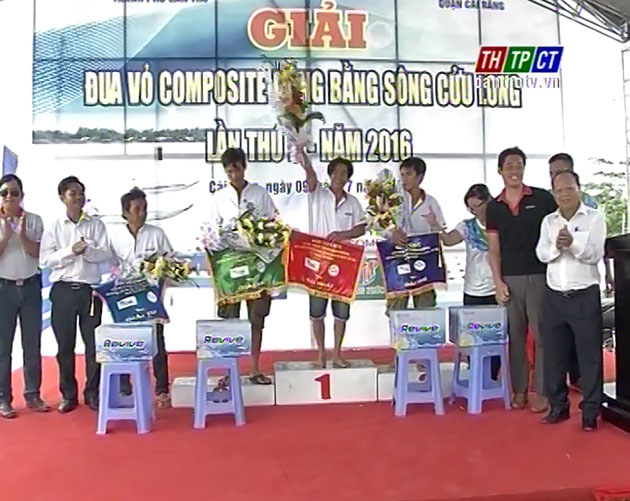 62 athletes of Bạc Liêu, Kiên Giang, Hậu Giang, Vĩnh Long, Sóc Trăng, Long An, Đồng Tháp provinces and Cần Thơ city compete in 1,500 meters of distance.
Athlete Nguyễn Văn Năng of Kiên Giang province wins champion this year, next to Mr. Lê Văn Thái and Mr. Lê Minh Bằng from Phong Điền district, Cần Thơ city, rank the 2nd and 3rd prizes.
According to the organizers, at following competition, sponsors will mobilize and invite athletes of Thailand, Philippines, Laos and Cambodia to participate in the competition in order to create more attractions./.
Translated by Phương Đài