Up to 50% of marine resources depend on coral reefs. China's illegal renovation of the reefs in the East Sea will damage them, Prof. Dr. Nguyen Tac An, former director of the Nha Trang Institute of Oceanography, has said.
Reef reclamation affects marine ecosystem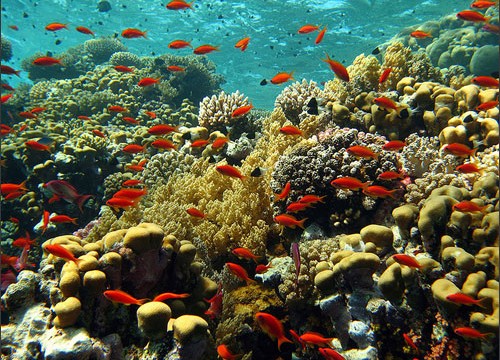 Prof. Nguyen Tac An has conducted many marine research works so he understands the importance of keeping coral reefs intact.
An said atolls are very important in the East Sea (South China Sea). At the center of the atolls are inlets, where there are many species of fish and larvae. They are also home to small organisms which are the food chain for marine organisms to grow. The coral also helps larvae move through ocean currents, harmonize food, create oxygen, and create marine resources.
"The larvae migrate to other countries thanks to the ocean currents. If the inlets are surrounded by sea routes, the probability of larvae escaping will decline," said Prof. An.
"And the supply of fish will be ruined because the larvae cannot develop into mature fish. The reef renovation will destroy the life of coastal areas. Thus, the protection of coral reefs is not only the job of our country but the job of the entire region and the world," he said.
For this importance, Prof. An said that coastal countries must not change the structure of coral reefs, especially offshore reefs.
"All construction activities at sea have negative effects on coral reefs and in the long run they will destroy the aquatic resources," Prof. An said.
"The marine resources have been depleted to 85% already and if it continues, there is nothing to exploit later," he added.
For Vietnam, the losses will be huge because most of the illegally renovated reefs are in Vietnam's Truong Sa (Spratly Islands).
"We have to speak out strongly to protect our long-term resources," he said.
Scientists voice concerns
Prof. An said he and other scientists raised questions about the impact of China's reef reclamation at a workshop on the East Sea held last year in Da Nang. However, it was not enough and scientists must speak out more strongly, he said.
"Scientists need to give more evidence to protect the marine ecosystem; otherwise they will be destroyed," said Prof. An.
Dat Viet