Celebrating 15 Years of Việt Nam Deposits Ensurance Founding
In the morning on July 25th, in Cần Thơ city, the Deposit Insurance of Vietnam in Mekong Delta Region opened ceremony on the 15th anniversary of its founding and activities for 2001 – 2016.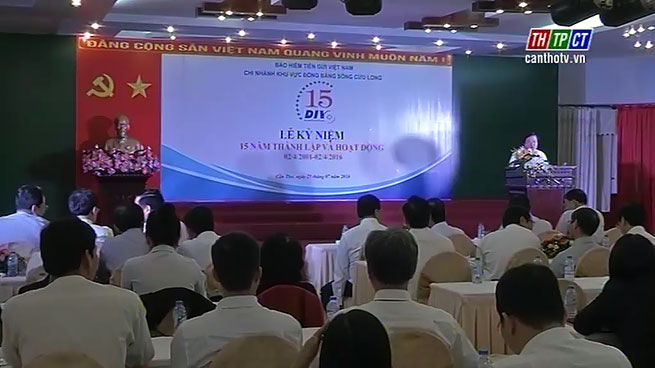 Ceremony on the 15th anniversary of Việt Nam deposits ensurance founding and activities.
Mr. Nguyễn Thanh Dũng – Member of the city Party Committee, Vice Chairman of the city People's Committee and representatives of Cần Thơ city Board for Commendation and Reward, leaders of Vietnam State Bank in Mekong Delta attended.
Founded in 2001, presently, with its role as the State financial organization, the Deposits Insurance of Vietnam, branch in Mekong Delta well completed its missions and functions.
Ensuring rights of organizations to participate in the deposits insurance and truths of depositors, last time, the branch granted 26 deposits insurance certificates for new credit organizations.
Regarding remote monitoring, the branch supervised activities of 159 deposit insurance organizations, including 3 commercial banks and 156 people's credits.
Through that, the branch discovered nearly 950 violations on safety in the banks' activities and submitted warning documents.
Counting to the 2nd quarter of 2016, the branch collected fees of 156 credit funds, with VND 61.4 billion accumulation, contributed to improving financial ability of the Deposit Insurance of Vietnam.
At the ceremony, the branch honorably receives merit certificate of Chairman of Cần Thơ city People's Committee for contributions into socio-economic development of the city area./.
Translated by Phương Đài