As the least developed of the Trans-Pacific Partnership member nations, Vietnam is most likely to become the biggest beneficiary of the agreement with an increase in GDP, FDI and exports of manufactured goods, lower cost of imports, and higher productivity due to more external competition, a global property consultancy has claimed.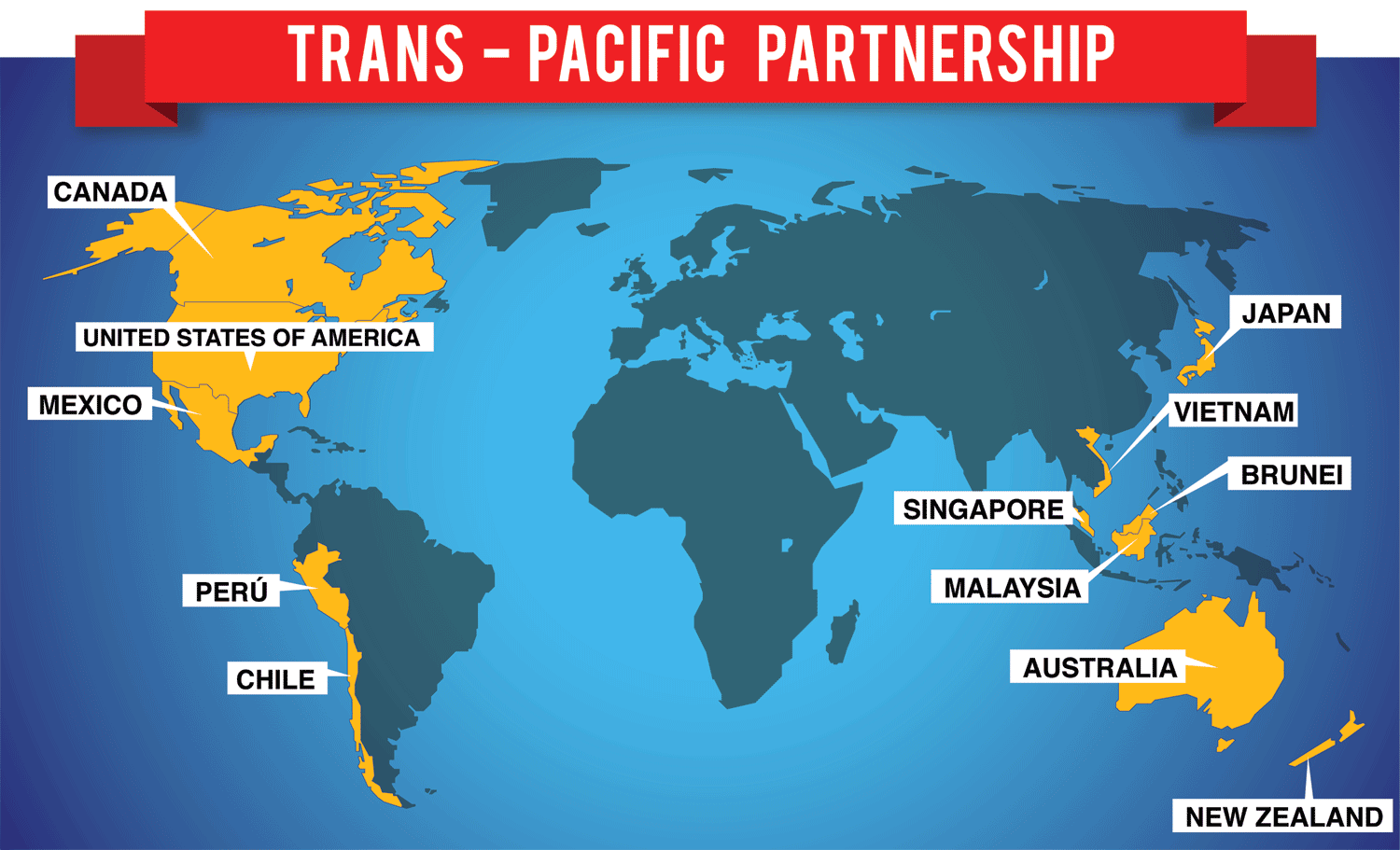 The TPP was expected to add US$46 billion to Vietnam's GDP of US$200 billion in 10 years, a report from CBRE (Vietnam) Co said.
The sectors that would benefit the most are garment and textile, fisheries, and agriculture. The current tax of 17-20% slapped on Vietnam's garments and textiles in the US would go once the deal became effective. Japan was also committed to eliminating tariffs on 66% of fish and seafood import items and 32% of agricultural imports.
Other tariffs would be reduced or eliminated gradually over the next 20 years. Australia, Malaysia and New Zealand would also scrap more than 90% of their agricultural tariffs immediately.
"Although we believe the impact of TPP on the local real estate market is not as significant as the industries mentioned above, real estate-related sectors like industrial parks, warehouses, and logistics may observe a certain boost in demand resulting from increasing foreign investment.
What it means for Vietnam real estate
"Regardless of the long term impact of TPP, real estate stakeholders still had a very positive attitude towards the deal."
Industrial land and warehouse: "The TPP will spur more investments into Vietnam, especially from countries that are big importers of Vietnam's products like the US and Japan.
"US investment in Vietnam remains modest compared to the Republic of Korea and Japan. American companies will increase manufacturing activities in Vietnam and reimport made-in-Vietnam products thanks to the country's tax exemption on major products such as garment and textile.
"They will likely target industrial land in the southern provinces of Vietnam, where a number of existing garment and textile factories are located.
Logistics: "Increasing trade flow will result in higher demand for logistics services. There will be greater need for infrastructure, including roads, railways, seaports and airports to facilitate the logistics sector."
Office and Accommodation: "Increasing foreign investment and growing demand for foreign companies to set up in Vietnam will drive up demand for international standard office space.
"Given the limited supply of high-quality space in both Hanoi and Ho Chi Minh City, future office developers might want to review their development plans to speed up the office development process.
Land price: "Although it might be too early to conclude the possibility of land prices increasing, growing demand for industrial land and limited supply of quality land are the two factors that will drive the price of land, especially in areas most sought after by textile and garment manufacturers like Binh Duong, Dong Nai, and Long An.
The TPP, a deal by 12 Pacific Rim countries including Vietnam on October 5 after five years of negotiations, will cut trade barriers and set common standards for member countries that comprise 40% of the world's economy and over half of global production.
The 12 countries are Brunei, Malaysia, Singapore, Vietnam, Japan; Canada, Chile, Mexico, Peru, the US; Australia and New Zealand.