Cần Thơ Youth Union Edits and Supplements Its Statutes, 10th Course
In the morning on July 29th, Cần Thơ city Youth Union commenced conference to correct and add the 10th union regulations for 2012 – 2017.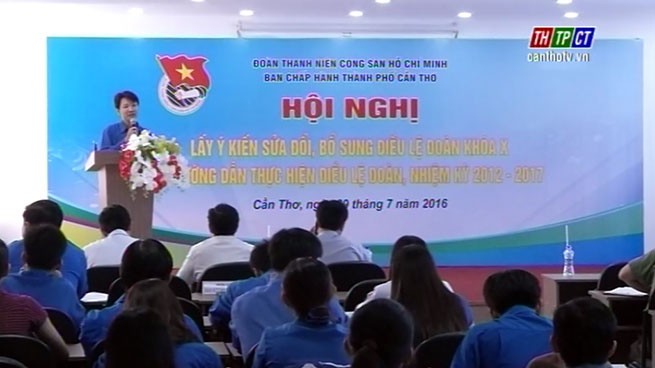 Cần Thơ city Youth Union's conference.
Leaders of agencies, sectors, unions, and 170 officials and youth union members in the city joined in.
At the conference, delegates discussed some issues such as lengthening or shortening time for a tenure in the armed force bloc, reality and solution of introducing youth union members at residential zones of the official bloc, relationship and cooperation of organizations in the army with union organizations at terrains and the foundation of union organizations at non state enterprises.
Opinions suggest lengthening time for a tenure from 2 years to 5 years to ensure effectiveness and suitability to functional works, lengthen youth union age in some unique fields, having special treatment for multi task officials and adjusting function, scale and structure of the youth working board in the army equivalent to real position and number of members.
After the conference, the City's Youth Union collected opinions to submit to higher office for consideration./.
Translated by Anh Vi