Many delegations inside Cần Thơ city and from foreign countries came to visit and took a rest on the National day September 2nd.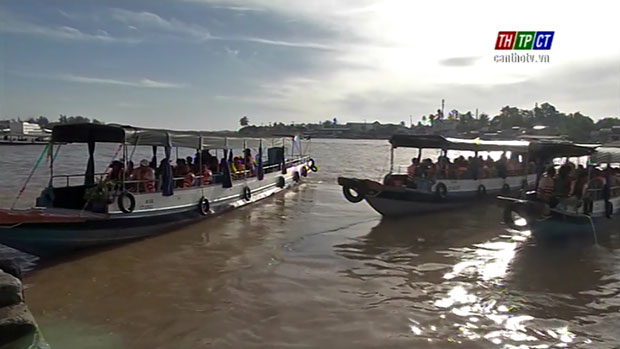 Cần Thơ received many travellers on the National Day.
At Ninh Kiều Tourism wharf, majority of tourists registered boats for their tours to Cái Răng floating market and some tourism gardens in the area. As reported, almost tourists come from central provinces, Hà Nội and some regional provinces like Vĩnh Long, An Giang and Đồng Tháp.
In order to well serve tourists on holidays, Cần Thơ Tourism wharf has arranged around 30 means of water transportation at listed fare of VND 360,000/boat for 1 to 7 tourists.
According to leaders of Cần Thơ city Culture-Sports and Tourism department, on this holiday, the department has released an official letter suggesting that travel agencies must commit not to increase their service prices while ensuring 3 criteria on traffic safety, food safety and fire-explosion safety./.
Đồng Khởi – Hoàng Nghĩa
Translated by Xuân Trang