Cần Thơ Inspected Riverway Traffic
In the morning on August 24th, Cần Thơ city Traffic Safety Board inspected passenger transport on river routes in the city.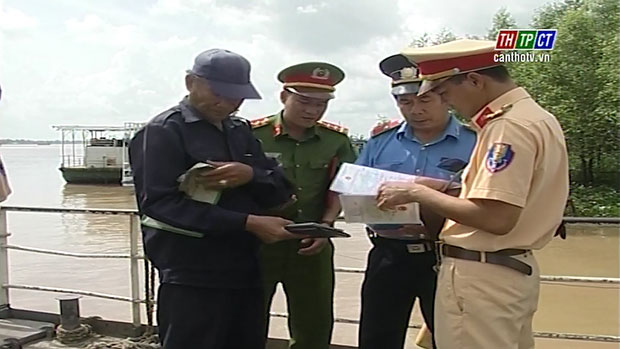 Cần Thơ inspects riverway traffic.
Inspecting Xóm Chài ferry, managed by Ninh Kiều ferry private-owned enterprise, there are just few lifebuoys and old fire extinguishers on board.
The inspectors gave a fine and asked the owner of ferry to improve conditions as well as equipment on board as stipulated.
On the same day, the delegation inspected transport activities at Khương islet, the old ferry and Vạn Phát pleasure boat.
Presently, there are 86 ferries to transport people on big rivers in Cần Thơ city.
In coming time, traffic safety board will inspect all of them by turns./.
Phương Ánh – Trương An
Translated by Anh Vi