In the morning on August 15th, 50 more gifts were offered to poor pupils of Tân Thới 1 primary school, Tân Thới commune, Phong Điền district.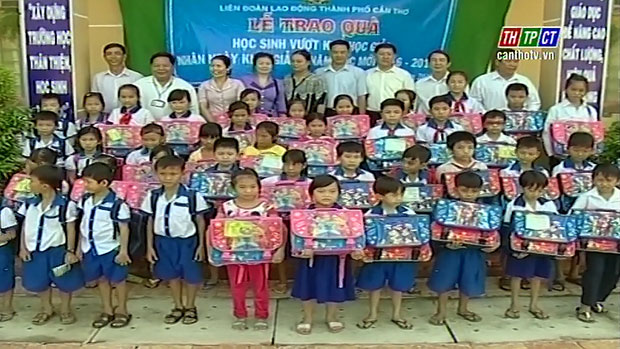 Cần Thơ City Radio and Television Station offered gifts to poor pupils.
This is the 2nd time the Trade Union of Cần Thơ Radio and Television station mobilized gifts for poor pupils. Each gift costs VND 200,000, including a backpack, 20 notebooks and other learning devices.
On the occasions of new school year and action month for children, Cần Thơ city Labor Confederation mobilized over 1,700 gifts, VND 200,000 each for poor pupils./.
Anh Thư – Thiên Tài
Translated by Ngọc Dung