Southernmost Ca Mau province is undertaking various measures to protect its coastal resources and towards doubling local income from 25 million VND (1,110 USD) to 50 million VND (2,220 USD) by 2020.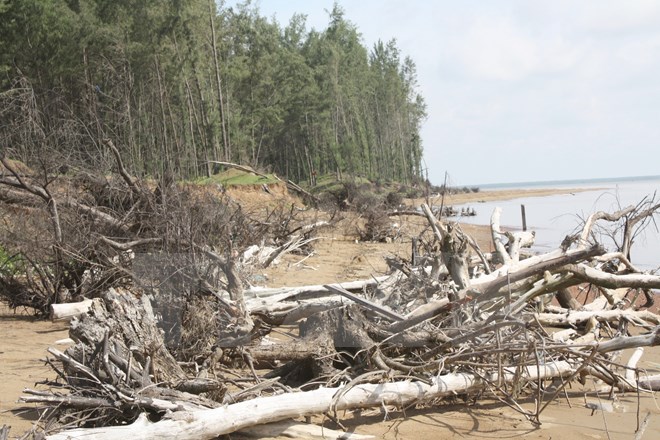 The province is striving to build clean coastal land with full buffer forest coverage for climate change adaption and rising sea level prevention.
It also plans to resettle 2,000 local households living along the coast and completely zone off coastal areas for production and preservation zones by 2020.
To achieve the targets, provincial authorities have helped local residents improve their incomes through engaging in coastal protection activities and establishing dozens of fish farming cooperatives within production zones.
Volunteer teams have also been set up to join buffer forest planting and environment protection.
Cau Mau has a 252-kilometre long coastline with diverse natural resources which have been negatively affected by illegal fishing and deforestation.
Drastic provincial efforts have helped reduce 80 percent of fishing in restricted areas compared to a decade ago.
VNA/Vietnamplus