Bulgarian Minister's visit to boost economic ties
National Assembly Vice Chairman Phung Quoc Hien expected the Vietnam visit by Bulgarian Economic Minister Bozidar Lucarsky will be followed by deals on goods, services and investments to boost each country's economic growth and bilateral cooperative ties.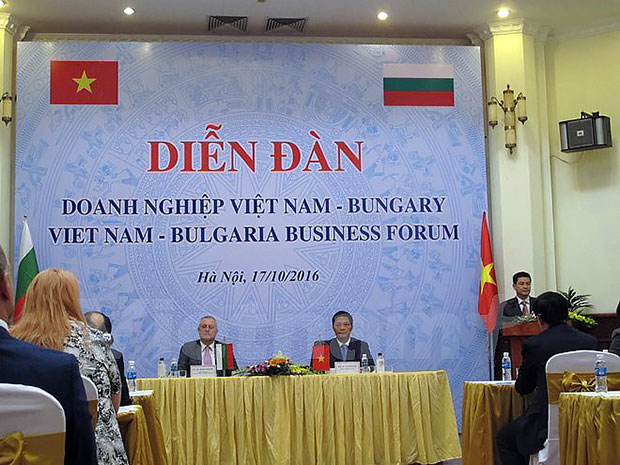 Vietnam-Bulgaria Business Forum (Source: VNA)
Hien hosted the Bulgarian Minister in Hanoi on October 18, during which he said the talks between the Minister and officials from the Ministry of Industry and Trade reflect the determination of the countries' leaders in cementing and broadening bilateral ties, especially in economic and trade cooperation.
Economic and trade cooperation between the two countries is growing but it is still below potential, he said, stating that the Vietnamese National Assembly and Government will provide all possible legal conditions for foreign investors, including those from Bulgaria, to establish long-term businesses in Vietnam.
He stated that Vietnam always respects the sentiments and support provided by the Bulgarian Government and people in the past as well as at present.
Minister Bozidar Lucarsky stated that Vietnam is Bulgaria's important partner in Asia, while agreeing with his host that the two countries' economic cooperation potential remains untapped.
He told host that he and officials from the Ministry of Industry and Trade agreed on fields where bilateral partnership will be stepped up and determined fields of the respective countries' strength.
He asserted that Bulgaria backs the signing of a free trade agreement between Vietnam and the European Union and believed that the countries' growing relations will continue thriving./.
VNA
Link:
http://en.vietnamplus.vn/bulgarian-ministers-visit-to-boost-economic-ties/100788.vnp