Bình Thủy: 12th Women's Union's Delegate Conference
On July 20th, Bình Thủy district Women's Union commences the 12th Delegate Conference for 2016-2021.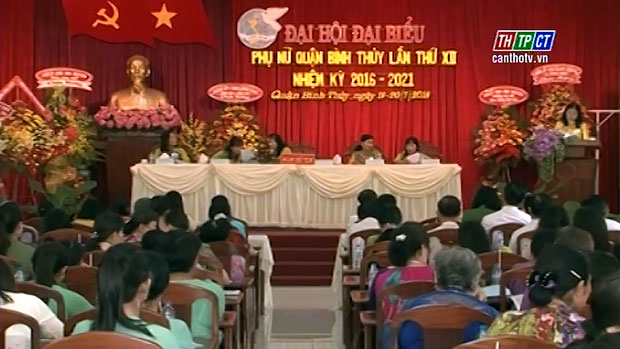 Ms. Diệp Thị Thu Hồng – Chairwoman of Cần Thơ city Women's Union and leaders of the district Party Committee and the district People's Committee join in.
In the past 5 years, all levels of district Women's Union have helped 19,742 members by giving loans over VND 236 billion to develop business, coordination to open vocational training for 9,733 female labourers to get jobs, build and repair 127 houses of solidarity, offered more than 3,270 gifts and 1,112 scholarships to students, who overcome difficulties to study well, the cost is more than VND 2.2 billion.
The term of 2016-2021, all levels of Women's union of the districts strive for every year, each grassroots has at least from 5-7 typical individuals in emulative movements.
In addition, each grassroots introduce committee level to consider, admit from 2-3 members in area and help from 10-15 households, reach norms of 5-noes 3-cleannesses.
The new steering committee has 16 members. Ms. Lê Minh Xuyến is re-elected as the chairwoman of Bình Thủy district Women's Union for 2016-2021./.
Translated by Ngọc Dung