Cantho city traffic safety board has just organized a conference to review the 5-year implementation of the campaign for building up the movement "Traffic culture with waterway safety" throughout the city.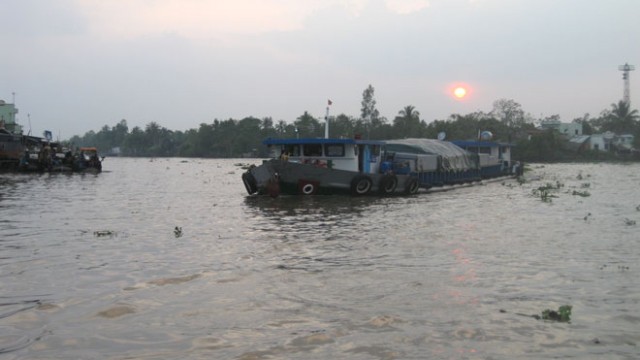 Mr. Le Hung Dung, chairman of the city people's committee, head of Cantho city traffic safety board came to attend and make a guidance speech.
The mobilization "Traffic culture with waterways peace" is launched by the national safety traffic committee in Cantho city in July 2011. In the past 5 years, the mobilization brought back good results in ordering traffic ensure and security on the river.
Comparing with previous ones, this movement reduced 9 cases of accident and 11 deaths (decreased 52.94%).
Steering speech at the conference, Mr. Dung stressed: Cantho city plays a very important role as clue of waterways traffic of Mekong Delta region. Therefore, implementing this mobilization shows responsible spirit and awareness in ordering traffic to be improved fairly well.
6 collectives and 7 individuals have best achievements in the movement are received merit of certificate of the City People's committee.
Translated by Ngoc Dung