While Vietnamese believe they have to pay too much for 3G services, the reports of international institutions all show the 3G service fee in Vietnam is the cheapest in the world.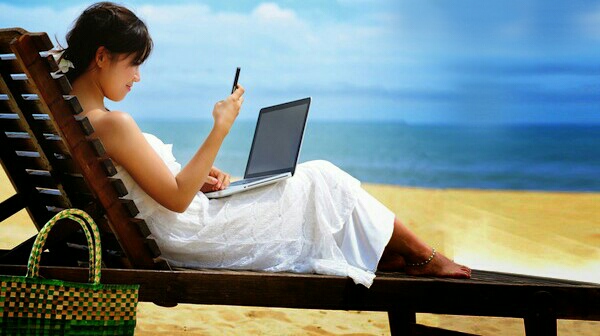 The International Telecommunication Union (ITU) has released a report about 3G data services in the world based on 2013 materials. ITU compared the fees for 500 MB service package which is believed to be the reasonable consumption level and most chosen by customers when using 3G data services in many countries.
A survey conducted in early 2015 showed that one Vietnamese spends VND50,000-100,000 on 3G services, or VND70,000 for a 600 MB package. Meanwhile, 93 percent of subscribers using 3G on smartphones chose the service package. This showed that the service package most favored by Vietnamese is also the one favored in other countries.
According to ITU, the average fee for 500 MB package is $16.9-17.6 a month for pre-paid and post-paid services, respectively. The fee is $16.3-17.5 in developed countries while it is $17.8-18.3 in developing countries.
As such, despite the big income per capita difference, the 3G service fee difference is modest, just $1 a month. This is explained by the similar service cost prices in different countries, including costs on infrastructure, devices, labor force and sales.
However, the similar fees showed that users in developing countries have to pay high fees  compared with their living standards. And while there is nearly no difference in the service fee, there is a big gap in the GNI per capita (gross national income).
The average service fee for 500 MB data package in the world accounts for 5.8-6.4 percent of GNI per capita, while the figures are 8-8.9 percent in developed countries and 1-1.1 percent in developing countries. In Asia Pacific, the figure is 5-7.5 percent.
If analyzing Vietnam's 600 MB package service fee at $7.8 based on PPP theory (purchasing power parity), one would see that the service fee in Vietnam is just equal to 44.3-46.1 percent of the world's average level and 44.6-47.8 percent of the average fee in developing countries.
If noting that the Vietnamese GNI p.c. is $145 a month (in 2013) as reported by the World Bank in 2013, Vietnam's 3G service fee just amounts to 2.2 percent of GNI p.c.
The level is equal to 1/3 of the world's average level, 1/4 of developing countries and 29-44 percent of the countries in Asia Pacific.
As such, analysts say, the 3G service fee in Vietnam is at a very low level in the world.
However, they also pointed out that 'low cost' sometimes means 'low quality'. The low service fee is not  good for 3G service providers, because they don't have money for re-investment.
Vietnamnet