The Can Tho City's People's Committee has decided to stop construction on the restoration of the 100-year-old Chau Van Liem High School in Ninh Kieu District, after receiving strong objections from residents and experts.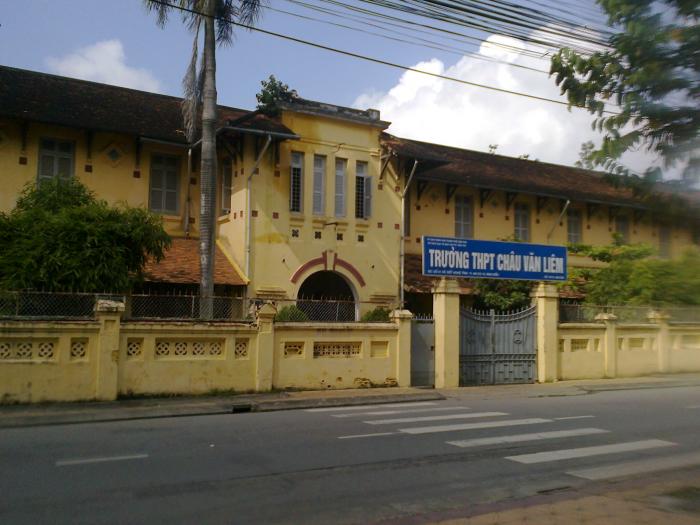 Under the project, the school will be demolished to build a new school with a similar architectural style.
The construction of the new building is expected to be completed by early 2017 to celebrate its 100th anniversary.
One of the oldest schools in the south, the school originated in the 1880s as a much smaller school known as the Ecole Provinciale de Can-Tho.
In 1917, it was rebuilt as a high school named the College de Can-Tho.
In 1945, the two-storey school was renamed Phan Thanh Gian High School. It continued to rename Chau Van Liem High School after one of its most famous former students.
The school has been praised for its original French architecture and for nurturing several talented musicians, writers and revolutionaries of the country.
Le Hung Dung, chairman of Can Tho City's People's Committee, said French experts warned about the deterioration of the school in 1987.
He said that during the last 10 years, the city's Department of Education and Training has received warnings from experts about the severe deterioration of the school due to many cracks on the school's walls, rotten wooden stairs and doors, and damaged pillars.
Last year, the French Embassy in Viet Nam invited two experts to study the school's status and they warned that the school should not be rebuilt instead of renovated.
Before launching the project to rebuild the school, local authorities collected ideas from teachers and students.
The school has 45 classes with a total of 1,700 students. During construction, the students will study at An Khanh High School in Ninh Kieu District.
The city has decided to stop the project and has invited experts from State-owned agencies to examine the school's status.
"We have received many ideas from the public about the school construction. Some people suggested that the school should be renovated. But I think the new construction, which will remain faithful to the old architecture, will help the school preserve its old style, while ensuring the security of the teachers and students," Dung said.
Vietnamnews