On May 28th, Cantho city people's committee held a conference to review the 10-year implementation of the instructions 01/2005/CT-TTg on some tasks for Protestantism.
Attending the conference were representatives of the party committee, standing members of the people's council, people's committee, Vietnam fatherland front committee of Cantho city, representatives of the party building boards of the city party committee, representatives of concerned units of the city and districts. Mr. Le Van Tam, standing vice-chairman of Cantho city people's committee, vice-chief of Cantho city steering board for religious-ethnic affairs guided the conference.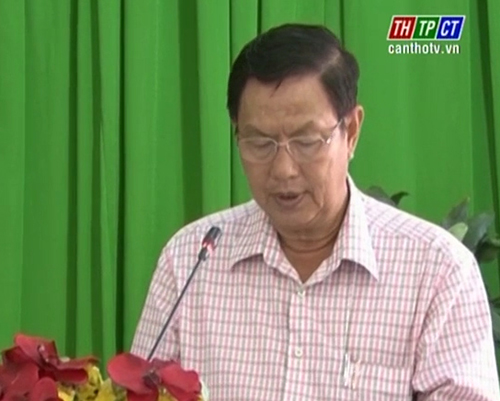 Now Cantho has 16 factions of Protestants with 17,042 followers, increase 9 to compare with 11,842 before the directive no.1. after 10 years implemented directive no.1 of Prime Minister that created belief in followers, legal foundation for protestants operate and develop as same as good change in awareness for staffs in state management sector about religion.
Cantho proposed Government Religious Department to have specific instructions some factions that are recognized.
On behalf of city leadership, Mr. Le Van Tam directs in coming need to continue directive no.1, enhance state management on religious task by law on basis of strong political system at all levels.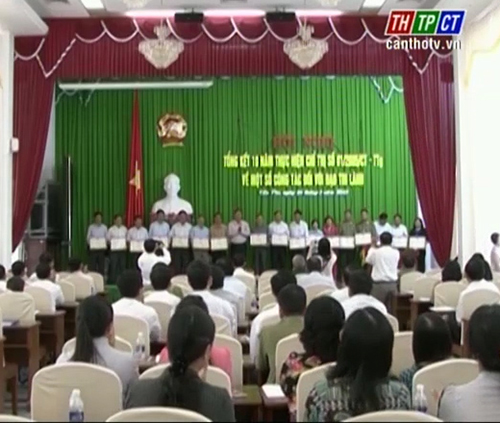 This occasion, Cantho city people's Committee offer certificate of merit to 7 collectives and 18 individuals have contributions for the task.
                                                           Translated by Ngoc Dung