Workshop looks into wage policy reform in public sector
Salaries of officials, public servants and those working in the armed forces should not base on the minimum wage, heard a workshop in Hanoi on October 12.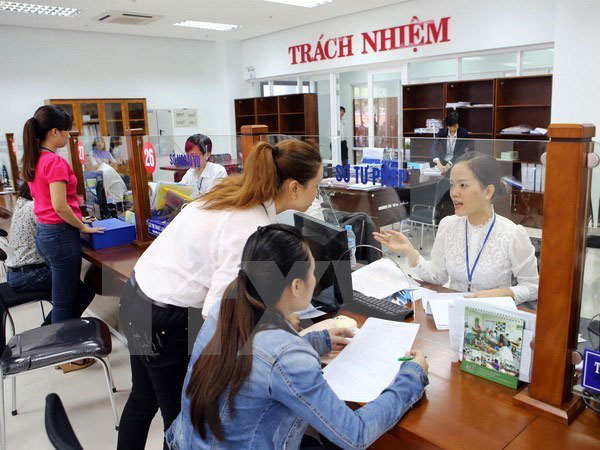 Illustrative image (Source: VNA)
The workshop was held by the Ministry of Home Affairs to look at ways to improve wage policy for public employees and members of the armed forces.
Participants said the raise of minimum wage is now based on forecasts on GDP growth and consumer price index (CPI), and the link between minimum wage and the social security system put pressure on both enterprises and the State budget while real income of workers does not increase.
The calculation of salaries for public employees using minimum wage as the basis has resulted in the widening gap between salaries in the civil service and that in the production-business sectors.
Pham Chi Lan, an economist, suggested that salaries in the administrative sector should be calculated based on the average income in society and replace the life-long employment with working contracts.
"We should not calculate salaries of public employees according to the minimum wage of manual work," she said, adding that the contingent of public employees should be streamlined.
Deputy Minister of Home Affairs Tran Anh Tuan stressed that the wage reform must focus on renewing the management mechanism in the direction of paying according to service quality and efficiency.
The delegates analysed advantages and difficulties hindering the reform of wage policy in Vietnam for 2018-2021 and the relationship between wage reform and the streamlining of public administrative apparatus./.
VNA
Link:
http://en.vietnamplus.vn/workshop-looks-into-wage-policy-reform-in-public-sector/100477.vnp