Visiting the Clean Vegetable Growing Co-op Model
Permanent member of the City Party Committee-Secretary of Ninh Kiều urban district Party Committee Nguyễn Trung Nhân has just visited the clean vegetable growing co-op model of An Hoà ward's War Veterans' Association.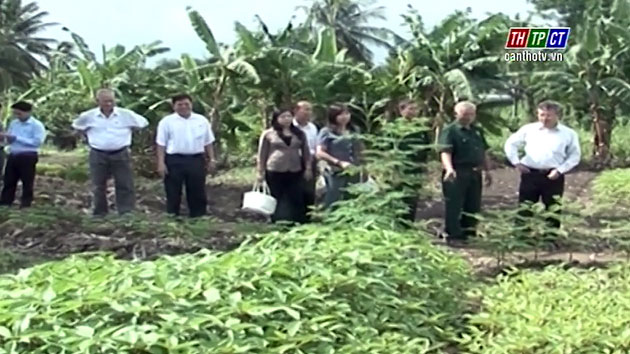 Clean vegetables cooperative of the War Veterans' Association in An Hòa ward with 6 members, operating following the model of team economy with the voluntary spirit, produces different types of vegetables on 1,200 square meter land.
In the first 6 months of 2016, it harvested and sold vegetables with price of more than VND 73 million, earned profit of VND 40 million.
Through fieldtrip, Mr. Nguyễn Trung Nhân, permanent member of the city party committee cum secretary of Ninh Kiều district party committee highly evaluates the cooperative's clean vegetable model and suggests encouraging and multiplying it./.
Translated by Anh Vi