The US Cable News Network (CNN) has announced the list of top 10 dishes in the world, including "nem ran" (fried spring roll) from Vietnam.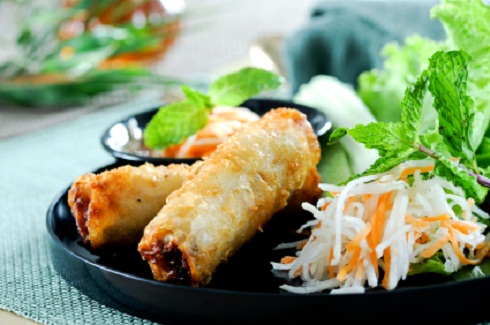 The website describes the Vietnamese food as "a crispy shell with a soft veggie and meat filling dunked in a tangy sauce".It also says that the spectrum of Vietnamese dishes is surprisingly refined and diverse, adding that each city, even each village, has its own list of unique local specialties.According to CNN, local cuisine is as important as the destination itself for travelling foodies when planning a trip.
To highlight the most popular culinary hotspots, CNN asked readers to vote for their favourite destination in an open Facebook poll.
The results revealed heavy Asian preferences; with the exception of Italy and Greece, every place on the list is in Asia, including Taiwan (China), the Philippines, Thailand, Japan, Malaysia, Hong Kong (China), India and Vietnam.