US President's interview on Hague's tribunal ruling over East Sea
US President Barack Obama has acknowledged that the Philippines made a lawful and peaceful effort to resolve their maritime dispute with China using The Hague tribunal.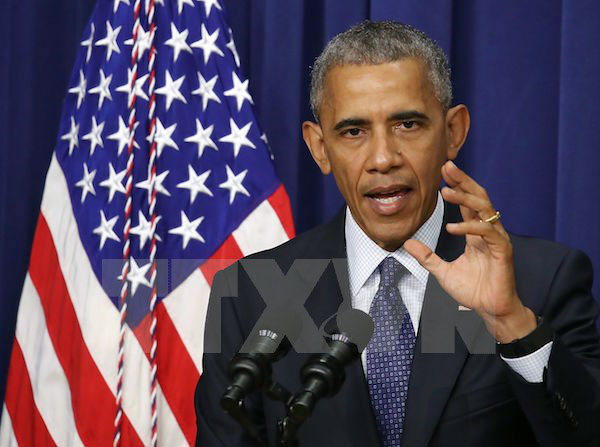 US President Barack Obama (Photo:VNA)
The President made the statement during an interview with Singapore's Strait Times newspaper on August 1.
It was the first time the President had given an interview to press on the East Sea issue after the court's July 12 decision.
He said the tribunal's ruling delivered a clear and legally binding decision on maritime claims in the East Sea as they relate to China and the Philippines and that ruling should be respected.
According to the President, the US is committed to respecting international law and its participation in Asia does not target any particular nation.
He said the US will continue to urge China and other claimants to work to peacefully resolve disagreements in the waters.
The President said that the US believes every nation should respect international law, including the East Sea.
Respecting international law is in the interests of the US, China and the rest of the world to make sure that the rules of the road are upheld.
The rules and norms are part of the foundation of regional stability, and they have allowed nations across the region, including China, to grow and prosper, he added./.
VNA
Link:
http://en.vietnamplus.vn/us-presidents-interview-on-hagues-tribunal-ruling-over-east-sea/97032.vnp