Typhoon Nock-Ten hits Philippines, killing three
Typhoon Nock-Ten killed at least three people and forced thousands of local people to evacuate when it made landfall on the eastern island province of Catanduanes on Christmas Day.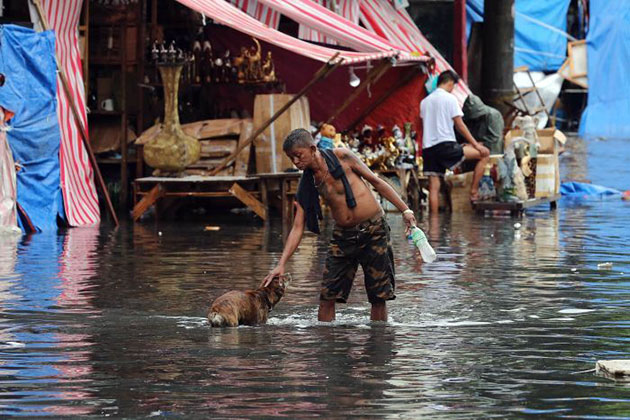 Typhoon Nock-Ten hits the Philippines. (Photo: www.abc.net.au)
A couple were reported killed by a flood while an elderly man was crushed by a falling wall, governor of the storm-ravaged eastern province of Albay Al Bichara said.
The typhoon also caused a blackout in five provinces.
Typhoon Nock-Ten is forecast to move westward towards the country's populous provinces of Batangas and Cavite, packing winds of 140 kilometres (134 miles) per hour.
The Philippine islands are often the first major landmass to be stricken by storms that generate over the Pacific. The Southeast Asian country endures about 20 major storms each year, many of them deadly.
The most powerful and deadliest was Haiyan, which left 7,350 people dead or missing and destroyed entire towns in heavily populated areas of the central Philippines in November 2013./.
VNA
Link:
http://en.vietnamplus.vn/typhoon-nockten-hits-philippines-killing-three/104879.vnp