In the morning on June 23rd, at Thot Not district people's committee hall, Cantho city youth union in cooperation with the interior affairs department organized a talk between the city leaders and youth union cadres in 2015.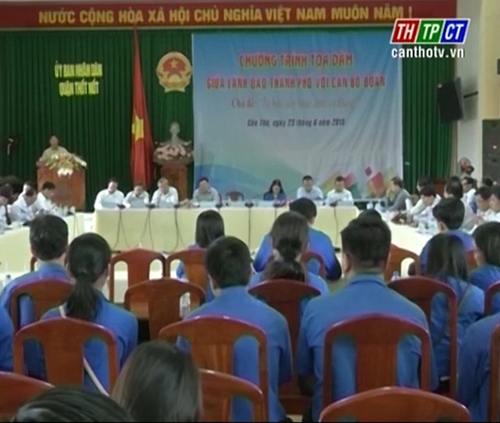 Mr. Pham Gia Tuc, Vice-secretary of the city party committee; Mr. Le Van Tam, standing vice-chairman of the city people's committee; leaders of the city people's council and concerned units came for attendance.
The talk focused on issues related to the preparation for the all-level party committee congress, the political training; guidelines, policies involving vocational training, job creation, entertainment and health care for the youth; policies for training, attracting human resources of the city from now to 2020.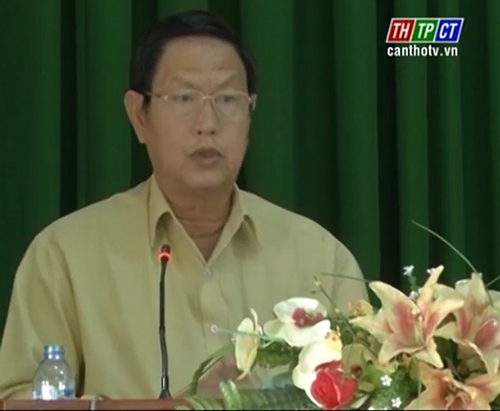 The talk aims to help youth union cadres get more understanding of guidelines, policies of the party, laws of the state so that they can carry out the propaganda to each youth union member. Mr. Le Van Tam noted aspirations and suggestions of youth union members and suggested branches, levels to well implement the youth developing program of Cantho city to 2020; have a close cooperation with youth union bases to instruct youth union members to follow guidelines, policies of the state. He also required youth union members to do the utmost in order to become helpful citizens.
Translated by Thanh Dung